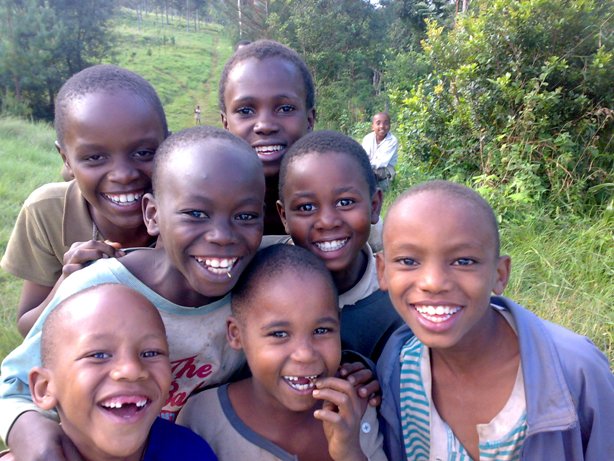 * NOTE: Website still under construction , we are still tweaking a few things :
Welcome to the official web site of ACWF (African Child Welfare Foundation), Registered in Tanzania under the Trustees' Incorporation Act (Cap 318-R.E 2002), ACWF is a community and social based organization (an NGO if you will) by Mult-disciplinary professionals, Our Vision is to have a community with social economic prosperity, Our Mission is to support people's efforts at grass root level focusing around an African Child as an entry point to the wider community and issues. Our approach is Research, Advocacy and Voluntary practical social economic Participation
This website is intended to be the meeting place for people of ACWF: A congregation of Trustees, Friends and followers of ACWF collectively known as FRIENDS OF ACWF guided by a maxim <em>truth and knowledge to better the world
The website is intended to be a forum where information and experience is shared, Research and Debate takes place, Campaigns organized, Data and Experience shared and Projects Formulated. The WEBSITE(s) and FRIENDS OF ACWF are projects in themselves; driver projects so to speak, a medium to formulate and facilitate our objectives.
The website have information pages, Interactive pages and an achieve of information. Trustees are just that, trustees …., we do not have much of our own except perhaps some hypotheses on solutions that is why We summon your participation, THE FRIENDS OF ACWF is the vehicle for achievement, so please be the part. WELCOME AND READ ON.
ACWF is a short form to African Child Welfare Foundation Registered Trustees. We are a body incorporated in Tanzania by the Administrator general of Trustees under provisions of Trustees incorporation act (Cap 318 R.E 2002) and was issued certificate No. 4170 on 19<sup>th</sup> May 2011
In a nutshell We own up social problems with a focus on African children. African Children is just a convenient door to deal with Extreme vulnerabilities in African Societies. We shall have people to people interactions. Most of our Manpower is on Voluntary Basis, and Most of our resources shall eventually emanate from activities by volunteers and supporters. Naturally therefore <strong>Volunteering and Volunteering tourism</strong> shall be the flagship project symbiotic to our other sustainability projects.
ACWF physical bases are in Moshi , Arusha and Rombo Tanzania. The Head office is in Moshi where we have an office and a volunteer hosting facilities. We also have partners based in Moshi. Kibo Secondary School and Destiny Children Home, the later is an orphaned children home with more than 24 lovely kids age 5 to about 20's. In Rombo, 60km off Moshi We have an office and a hostel, our current partners is Kwangao Primary School where we are supporting and actually directing projects towards a decent and dignified teaching and learning environment. Our Partner in Arusha is Sakina Girls Secondary School, which has facilities for hosting volunteers, suffice to say it is a school containing all that goes with it, teaching, sports and support of students in need.
Like said Earlier This website and the congregation around it, are projects in themselves, to run research for more projects and a forum for advocacy in changing mindsets and laws.
In fact all of our Goals, Mission and Vision are Potential Projects and Research proposals to be dealt systematically as human resources are available, so please come up with a proposal and the ACWF SHALL TAKE IT UP (See about us page)
ACWF and therefore this Website have no Rivals except ignorance and its baby and grand baby, Poverty and Misery. So feel free to copy and reproduce information and pictures without any prior permission and build on them, just let us know you did and how you used it. We have no secrets either; we shall therefore share our best in this website. … WELCOME